Heartstrings
Letting a love for playing the cello influence the future
Hang on for a minute...we're trying to find some more stories you might like.
Playing in orchestra may be a way for some to fill a class, get a letter jacket, or make friends in a new community, but for senior cellist Brandon Lucio, it is all about creating music.
"I enjoy playing the cello because it allows me to express my emotions," Lucio said.  "Music allows me to tell a story without words."
For any musician, practice is an absolute necessity for success on stage.
"Playing cello is a part of my everyday life," Lucio said. "I don't view practicing as an obligation anymore. It's something that I enjoy doing and there is nothing that motivates me to not play the cello."
Lucio has been playing cello since 6th grade and has established short and long term goals for his future.
"I plan to major in music education at the University of North Texas. After college, I would like to become an orchestra director at a high school," Lucio said. "In order to gain real world experience, I am considering starting out as an assistant orchestra director. I look forward to being a music educator specifically in Texas, because there are so many public high schools that have excellent music programs, some being among the best in the nation."
Besides majoring in music, Lucio has decided to minor in business to develop other interests.
"I want to minor in business because I am thinking about opening a string shop later in my life," Lucio said. "Minoring in business will allow me to explore another interest of mine that is other than music."
Lucio is excited about his future at the University of North Texas and hopes to continue to grow as a musician.
"I am looking forward to a new chapter with new friends and new professors that will impart knowledge and skills that will help me become a better musician and educator," Lucio said. "I am extremely excited to be surrounded by a lot of students who share mutual interests."
Lucio looks forward to fostering relationships within a community as enthralled with music as he is.
"I am looking for a music school with a student body that shares the same enthusiasm for music as I do," Lucio said. "Another important aspect that I wanted in a school of music is diversity. Although we come from different backgrounds, we share something that brings us together, and that is music."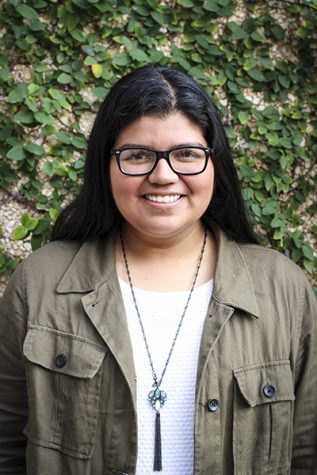 Victoria Diaz, Sports Editor
Hey, I'm Victoria, and this is my third year on staff. I'm a major Grey's Anatomy fanatic, and I love having a cup of coffee while giving my daily...