Cross Country Competes in First Meet of School Year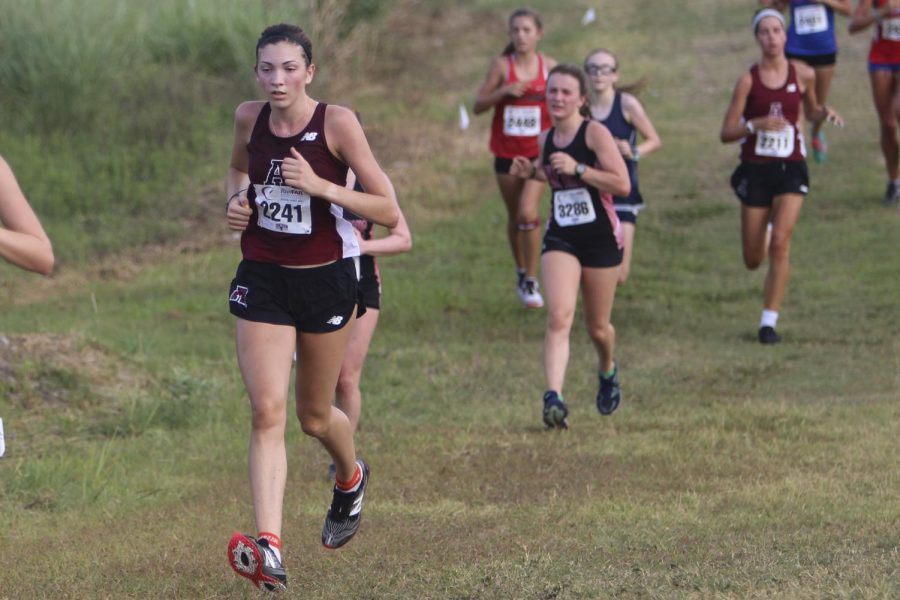 The cross country team had their first meet of the season on Friday, Aug. 30 at the Westlake Chaparral Invitational.
"I felt really good about the meet," JV runner Louise Lee said. "Our team was super supportive and I think we all helped encourage each other to do our very best." 
Varsity runner Will Powers took third place in the 5000 meter with a time of 16:29.60 and varsity runner Sophia Munoz took fourth place in the 5000 meter with a time of 19:08.60.
"I feel like everyone on our team performed exceptionally well, and I'm excited to see what we will do in future races.̈ Varsity runner Sophie Munoz said, ̈ We met and raced with wonderful and talented competition and it was an overall enjoyable experience," 
The team is working hard to achieve their goals.
"The goal this season is for both of our varsity teams to make it to regionals and possibly state," Munoz said.
In order to compete in regionals and state, the team must train harder than ever. Lee is running almost every morning with her teammates and the cross country coach, David Yin.
"He really pushes us and I have gotten so much better than I was when I started just a few weeks ago," Lee said.
As for Munoz, she has a plan in order to meet her personal goal next meet. 
"I plan on going out with some of the girls in the first place positions and keeping pace with them throughout the race in an effort to overcome them at the end. This strategy will hopefully improve my time and position in the race."
The next cross country meet will be on Saturday, Oct. 5 at Marble Falls High School for the Marble Falls Invitational.