Maroon Editors Strive to Build Audience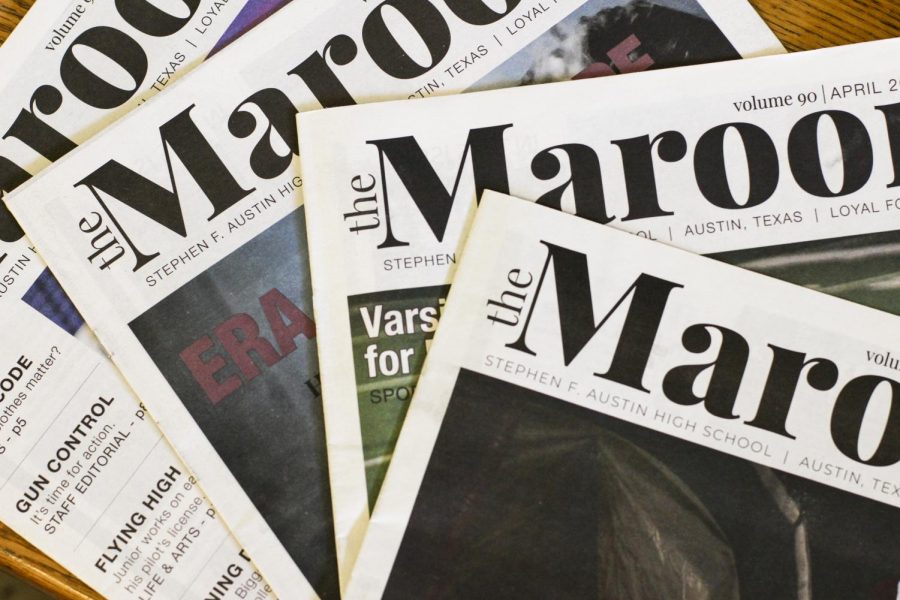 The Maroon has been the trusted news source of the school since 1928. With more than 90 years of history, last year might go down as one of the most underwhelming. With only one printed issue and irregular online news posting last year, the new Maroon staff is working hard to make a comeback. 
 "My goals are to put out more issues, to update more on the website, and get people to actually want to use us as their news source,"  Co-editor in chief Angie Black said. "I want to get our Instagram to be more popular and to make sure my staff enjoys working underneath me, with me, with each other, and that they enjoy what they're writing about."
The editors have a school year riddled with added responsibilities and a full schedule. Their efforts are made to keep all of Austin High informed, as well as to teach the younger staff how to move on to be an editor. 
  "My responsibilities are to have the final say on what we publish and what we don't, and to make sure everyone is doing what they're supposed to do," Co-editor in chief Kylie Baber said. "It affects my schedule as a sport would. It's something I can't just do in class."
With such a heavy reliance on technology in the modern world, some students will ask what the point of having a school newspaper is. Journalism has evolved away from the paper issue towards the online newspaper. Because of this, The Maroon continues to work on both a print issue and an online newspaper which is updated more frequently.
 "No one really likes to read a paper anymore but there are a select few who do. For some students, it's all about what's on their phone and how they can get it the fastest. We have a website, and we have an app version of our website where people can have our online newspaper on their phone as fast as possible," Black said.
 Newspaper adviser Jena Weber believes this year will be different and has placed higher expectations on her staff for this year. 
 "My goal is for The Maroon to become a place where students regularly go to for news. Our audience has dwindled over the past few years, and I really want this staff to focus on building that audience up again," Weber said.