Searching is Suspenseful and Attention-Grabbing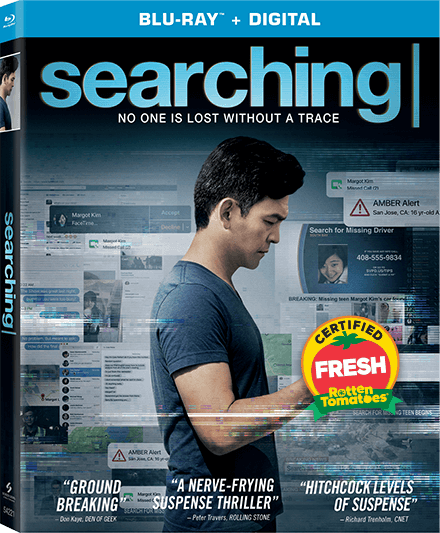 Hang on for a minute...we're trying to find some more stories you might like.
Searching is a captivating narrative about shifting family dynamics told entirely through computer and phone screens. The drama/thriller released in late 2018, shows a father's turmoil when her 16-year-old daughter, Margot, goes missing. Technology plays an important role in this movie and Facebook, Instagram, and a live streaming service called You-Cast are at the forefront of the missing daughter's investigation. As the father, David Kim explores Margot's internet persona through her social media accounts, he discovers that he never really knew his daughter and she had been keeping secrets from him. The movie tells the story of Margot and her father's relationship through flashbacks with old pictures and videos, which reveal that they grew distant after her mother died of cancer. The movie takes place in San Jose, California nearby to a ravine and a creek, which are instrumental to the story.  
Throughout the movie, the viewer doesn't know much about Margot except for the mysterious details that are revealed during the investigation. It becomes clear early on that Margot is hiding her sadness about her mother's death from her dad and turns to the internet for comfort. The movie was initially about a struggling father-daughter relationship, but when Margot doesn't return home after a night of studying with friends, the mystery begins to unfold. The dad discovers that Margot has been canceling her piano lessons for 6 months, pocketing the money and transferring an amount of $2500 to an unidentifiable account on Venmo. He is instructed by the lead detective on the case to approach her friends, but not knowing any of them, he turns to her Facebook followers. Through these interviews with over 100 people, he discovers that Margot never had any real friends. After more and more searching, he finds strange messages and a suspicious online relationship that sends the investigation in a whole new direction.
Searching illustrates a phenomenon of the modern world, that teenagers and children have technology in front of them to use and form internet personas often without their parent's knowledge. With the influence of technology, Margot grows up into someone her dad no longer knows or can connect to. During a time where Margot felt she had no one to turn to, she used the internet as an outlet and confided in online friends to feel better, leaving her dad in the dark. In the movie, technology provides a space for Margot to channel her emotional struggles and because of this, it gives her dad a collection of Margot's thoughts and actions to fuel the investigation.
Technology is a complex, multi-faceted issue in the movie because it helps the dad to solve the mystery that is his daughter, however, it is what caused Margot and her father to drift apart and her to go missing in the first place. The concept of using technology to tell the story gives the viewer an interesting perspective, watching the mystery unfold through facetime calls, text messages, old pictures and videos, and social media posts. I would give Searching 5 out of 5 maroons. I really enjoyed watching this movie because it was suspenseful, scary at times, and held my attention through its entirety.