Emma Galbraith Talks Landing a Role In "Inbetween Girl"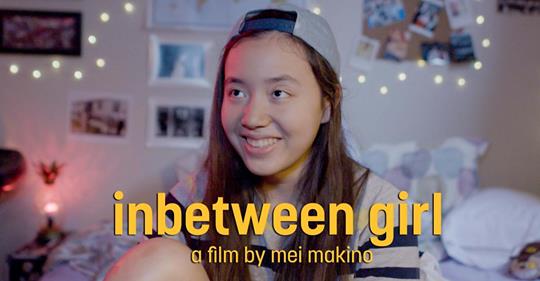 Junior Emma Galbraith was cast in the movie Inbetween Girl. Galbraith has been drawn to acting. Galbraith started in the theatre program in her sophomore year.
"The film is called Inbetween Girl and it's a coming of age story about a girl who is struggling to find her place in a majority white Catholic school," Galbraith said. "The character is the only person of color there and is falling in love It's about a girl who is kind of failing but at the same time, she pulls through and she learns that it's alright to fail sometimes."
"It was interesting because the short film director knows the director of Inbetween Girl and so he shared my audition tape with her," Galbraith said. "She asked me to come in and audition, and it was a short cold read. And when I was cast we filmed a few scenes in June and then we did the majority of the trailer filming in August and September."
After filming was completed, Galbraith was on her way to creating a tangible product In the form of the movie.
Galbraith is in the Musical Theatre III Honor class. She has acted as a student music director and team leader in a group musical competition team. Galbraith believes that Inbetween Girl offers an insight into a struggling Teenage girls life.
"The producers are Matt Striker, Emily Gollahon, and Kate Golahon with the entire team and Inbetween Girl is there postgraduate. This is Mei Makino, the director's first feature film," Galbraith said.
The movie will be showing  2020. Filming will continue to take place in 2019 June.
"it's about a girl, who pushes through and pursues the thing she loves even when she's not the best of them. Because that's how you grow in what you love to do. I really I think I see myself in that character, and I think a lot of people can too." Galbraith said.
Annie Dragoo is Galbraith's theatre teacher and has personal insight into her abilities
"Emma is learning acting and performance technique in her theatre class. I recommended her for the casting call of Inbetween Girl. She has great natural talent and I thought she would be great for the role," Dragoo said.
This isn't the first time a student has gone to Austin High and then proceeded to make an impact through acting, but Dragoo sees this time as a special instance.
"We have many students who have gone on to work on the professional stage and on film, but this project is special because it is a new kind of coming of age story about a girl," Dragoo said. "The story and all production element are done by women. It's a very special project at a very special time in our society."
Dragoo says Galbraith is driven and talented.
"I've seen her dive right in by asking questions and taking risks as a performer. She understands the casting process and doesn't get discouraged if not chosen for a role," Dragoo said. She understands that casting is based on who is best for a particular role, and yet has the grit to continue acting because she understands what it takes to keep on trying. Keep on improving."