Topsey Exotic Drive-In Authentic Safari Experience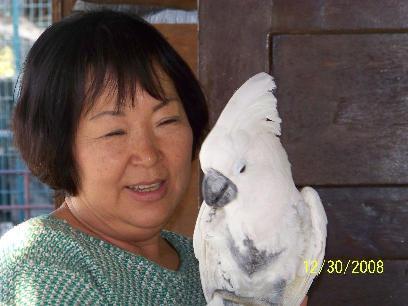 Hang on for a minute...we're trying to find some more stories you might like.
The Topsey Exotic Ranch and Drive Thru Safari is a zoo in the Copperas Cove area, where you can feed animals such as elk, emu, camels, llamas, bison, and red stag (deer) to name a few. There are about 40 different species in the drive-through alone.
There is a separate area where animals are in cages, where you will find capuchin monkeys (expertly nicknamed cappuccino monkeys), squirrel monkeys, serval cats, iguanas, porcupines, lemurs, and a variety of birds. The silver pheasants are one of my favorites. There are also pygmy goats, and they are set up in a separate petting zoo area.

The drive-thru is the best part. The feed only costs $1 per bag, and there is enough feed in each bag to cover 1/18 of the drive. Customers should buy more than 10 bags because the safari is long and there are a lot of critters. The smaller animals, such as the deer, are usually patient and will wait outside your window for food. The mountain goats might try and shove other animals and put their front hooves on car doors, but they will not attack any animal with the intent to hurt, and will not attack any person. However, the larger animals, such as the llamas, camel, ostrich, cows, and buffalo, will often try to stick their head in and grab the bag. Especially the camels they even once tried to do that to me. Unfortunately, my leg was under the bag and so it ended up in its mouth. Also, a good safari tip, be careful of the ostriches, as they are quick to peck.

The pygmy goats are a favorite among visitors. There is a pen next to the drive-thru filled with at least 20 of them. When carrying a bag of feed, they will surround and try to climb on you. The goats are too small to hurt you, but they may get a little aggressive when trying to get your attention. On the upside, you can pretend you are the king/queen of the pygmy goats! You will also find sheep in there, but they will walk away if you attempt to pet their backs. They do prefer to be scratched behind the ears.
The entrance fee is very cheap. $12 for adults, $11 for senior citizens, $10 for children (3-12), two and under are free. You can find military discounts at Ft. Hood. Opening/closing hours differ depending on the month. The ranch is only 3-and-a-half hours away from here.
This place is great for families to visit. Although families with small children will need to keep the window up next to toddlers while in the drive-thru because animals often stick their heads in the window which might frighten them. Another option would be setting them on an adult's lap, so they can feed the creatures, at the same time having more adult supervision.
The Topsey Exotic Ranch and Drive Thru Safari is affordable and a great place to get close and personal with wildlife, and to get trampled by adorable pygmy goats.