Discovery Dome Planetarium Transforms Library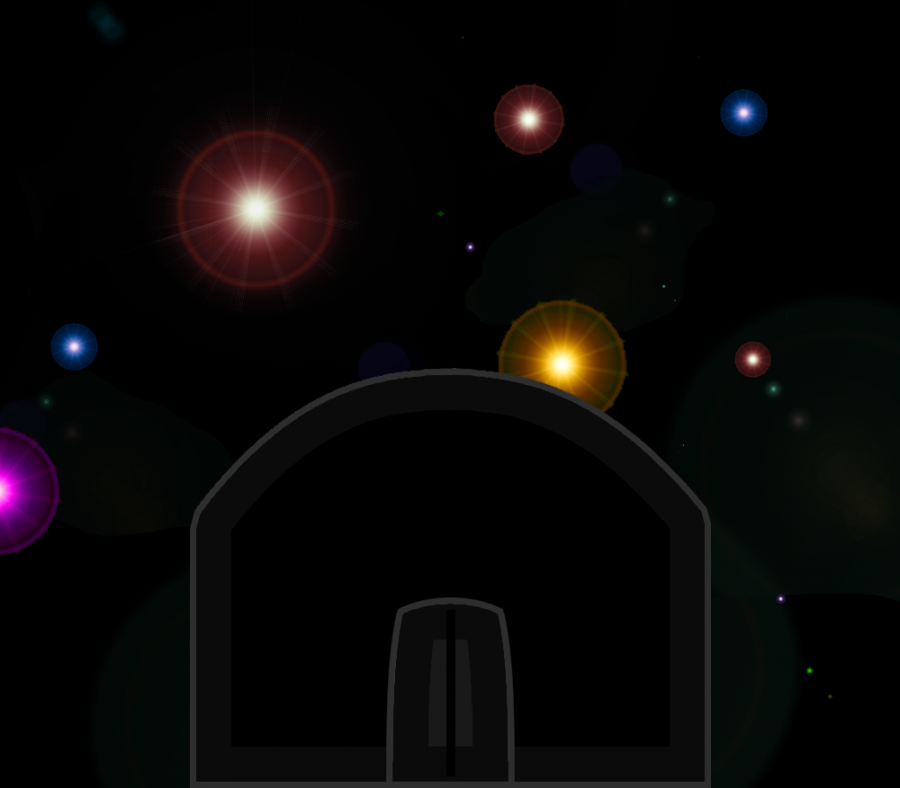 The library was recently visited by the portable Discovery Dome mobile planetarium which offered students with a unique experience for the higher-level science classes. Astronomy teacher Elise Gonzalez brought five classes to see the planetarium, along with three classes from Tony Randel's Astronomy class and several Earth and Space Science classes taught by Octavio Angel. In the planetarium, students learned about subjects already being taught in the classroom, but in ways intended to be more visual as well as to prompt students to think differently.
"It's not necessarily 'let's sit in the dome and sit back for a show' – students are learning to apply the analytical mapping skills of the sky," Gonzalez said.
Like with most planetariums, there is someone showing special films designed for domed projections. But here, this is preceded by a teacher-led presentation tailored to flip the perspective and allow students to get a more accurate view of the stars.
"I hope it's helping students connect that perspective of not just looking at a two-dimensional map and learning coordinates, but seeing how that's modeled on a dome," Gonzalez said.
Although it has now left after its second annual visit, the planetarium provides a new learning experience for students.
"I thought it was really cool because it was like virtual reality in a way – you immerse yourself in a different world," senior Michael Luan said.
Although it's now gone after its second annual visit, Although the planetarium is gone for the year, it can still be checked out by any AISD teacher or group, as long as they willing to make the necessary arrangements. Mrs. Gonzalez hopes that other teachers will make use of this opportunity, and not just those who teach space science.
"[There's] everything from 'Inside the Human Body' to 'Exploring Coral Reefs' to 'The Hubble Telescope.' We can focus with science because they're all science programs, but who doesn't want to sit and look up at stars on a dome or take a journey inside the human body? It's kinda cool," Gonzalez said.