Hopdoddy Best Burger Joint In Town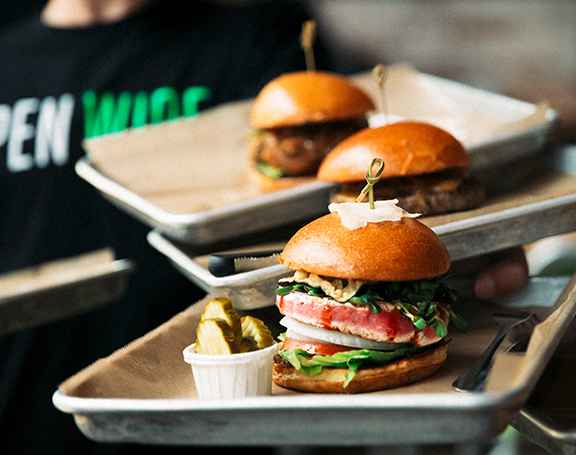 Hang on for a minute...we're trying to find some more stories you might like.
Living in Austin, you most likely know what a quality burger tastes like. The dispute of which burger is the best in Austin is possibly an unanswerable question. However, one of the best burger joints is unquestionably Hopdoddy. Hopdoddy is a restaurant that originated in Austin and has grown to be a very popular place over the  years. What makes Hopdoddy different than other burger joints is their original menu that Austinites love, a mix of burgers and Tex-Mex cuisine. Specifically, their famous El Diablo burger.
The El Diablo burger is one of their most popular burgers, and for a good reason. The El Diablo burger is an angus beef burger with tillamook pepper jack, habaneros, serranos, caramelized onions, salsa roja, and chipotle aioli. The flavors combine beautifully making it a savory burger with a spicy kick. The meat is always cooked to perfection, not too greasy and not too dry, and the fries they serve alongside their burgers are perfectly salted and crispy.
Another burger Hopdoddy is known for is their breakfast burger. Austin is a unique city and the people who live here always seem open to weird, cutting-edge food to try, and this burger is exactly that. This burger is topped with sausage, ham, beef grind, an egg patty, applewood smoked bacon, and cheese. This cheesy burger practically melts in you mouth providing a satisfying mix of breakfast and lunch flavors that compliment each other well. Hash Browns are also included on the burger and provide a buttery flavor that really ties the meal together. Also, this burger can be enjoyed anytime of the day and is the perfect burger if your looking to try something new, and delicious.
While the food is certainly excellent, one downside is the wait. Being a very popular restaurant, Hopdoddy is almost always busy with lines out the door. Being a locally loved downtown restaurant, dining there is almost always a time consuming experience. The main location is the South Congress location, but the atmosphere of the restaurant and the dining experience people go there to enjoy is like no other. However, if you looking to enjoy a unique Austin approved burger, it's worth the wait.