Red Dragon Players to Premier 'Over the Tavern' Oct. 25
Red Dragon Players Publicity Crew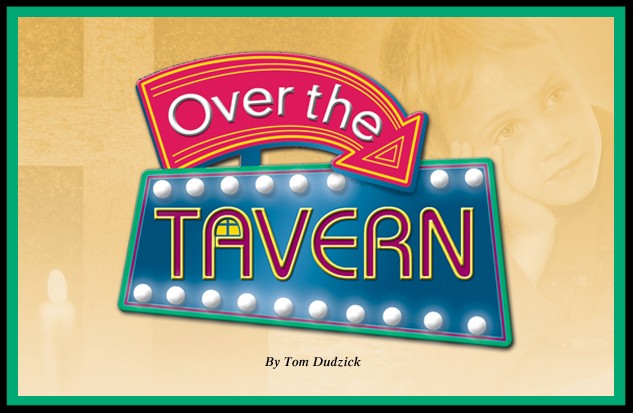 Katarina Carrico, Staff Writer
October 17, 2018
The Red Dragon Players are working on a production called Over the Tavern, a religious piece about a Catholic family and a boy questioning his religion.
The play will open on Oct. 25 and the last show ends on Nov. 3.
"It's an ensemble piece," theater director Billy Dragoo said, "but the story centers around a child named Rudy, who is played by Rand Whitfield."
Whitfield acted in Tigers Be Still last year and said it was not hard deciding whether he wanted to be in this one.
"I don't like the word 'lead' in a play," Whitfield said, "because every single character in a play, every single actor is super, super important. Georgie, Rudy's older brother by one year, who is severely mentally ill, his character is super important to the plot and script. And it's also probably the hardest one to act. I guess my favorite thing about being in the play is being able to be putting on a show with such a strong cast. Because the cast of actors that we have for it, I know every single one of them personally, and they're all fantastic."
The Red Dragon Players have won 50 state championships, one of which they earned performing part of Over the Tavern.
"We performed a piece of it in 2011 for the UIL one-act-play contest," Dragoo said, "and ever since then, I've always wanted to do the full show."
Dragoo said finally having a small kid who is also a good actor was why he chose it. Although it was easy choosing this production, it actually wasn't their first choice.
"My first choice was a play called Ghetto," Dragoo said, "but due to the ACL Music Festival and some other conflicts, I felt like we wouldn't have enough time to make it really as good as it needs to be. It has a very large cast and requires some musicians, and I just didn't think with the football schedule that we would be able to do that. So that's why I changed."
Dragoo hopes it's going to be great, and it's going to be a big hit.
"It's very funny and it's poignant and heartwarming," Dragoo said, "and I think almost every kid who's ever been made to attend church will find a little bit of Rudy in themselves."