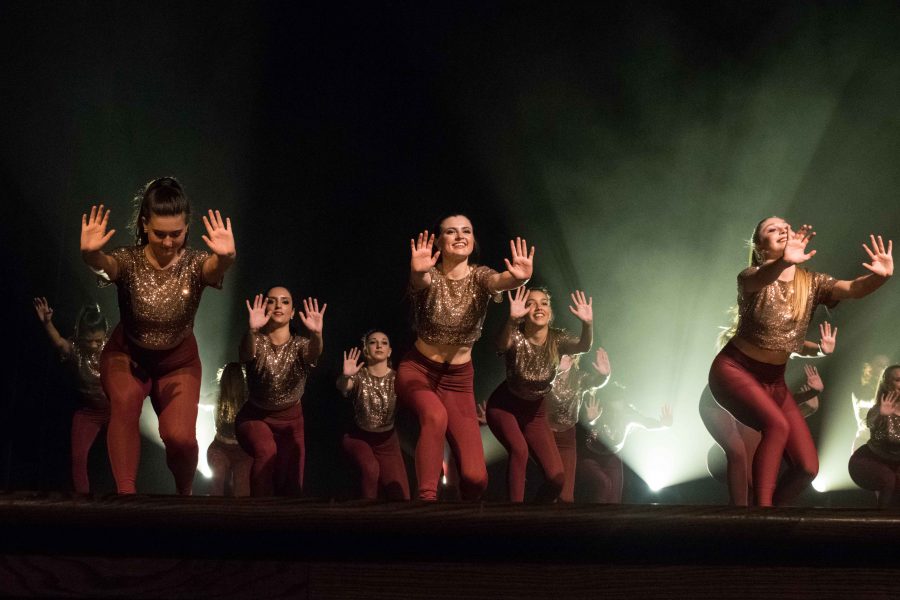 Feelin' Alive
Senior Nicoleta Suttle left the Spring Show on the right foot as she danced through her last performance with the Red Jackets.
"I'm really going to miss the family aspect of it, because we literally spend so much time together," Suttle said. The team agrees that they all treat each other like sisters and are always there to support each other.
"It's like a second home, like we come together when we don't know where else to go," Suttle said.
Performing without the comfort of your teammates can be very difficult.
"It's different because you normally get that really postive energy from all the other girls on stage, being alone you really have to find your own purpose and your own energy," Suttle said.
The senior Red Jackets all felt bittersweet as they closed their years of dancing together.
"I was really nervous for my last spring show, because I didn't know how it was going to feel being out there for the last time," Suttle said.
The first-year and junior Red Jackets seem to have a lot to look forward to, for spring show to a senior is much more emotional and special.
"The emotions that I had for the first performance as a Red Jacket seemed dull in comparison to my last performance," Suttle said.
Like many of the senior Red Jackets, Suttle plans on continuing dance through college, hoping to find another supportive community that shares the love of dance.