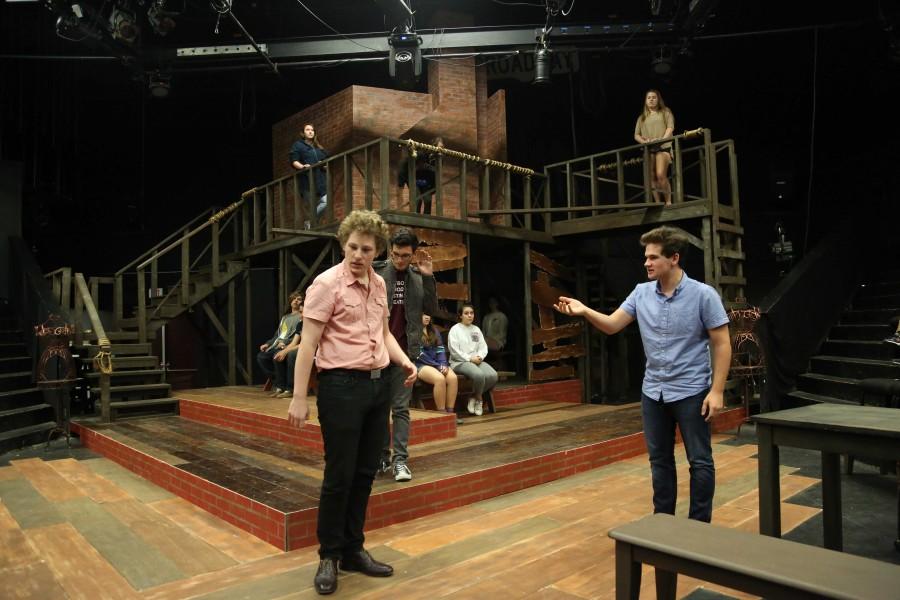 Theater Department Welcomes New Co-Director
New Theater Co-Director Shifts Dynamic for the Better
"Austin High is definitely bigger than my old school," new co-director of theater Nicholas Mills said as he walked into the theater.
"I've only heard great things about y'all and I think I can make us even better." The students sitting in the class were skeptical, but his sincerity was clear. Things were definitely going to be different.
The Red Dragon Players are welcoming a third teacher: Nicholas Mills. Mills is a former teacher from Houston and has made the shift of acting to teaching.
"
I was an actor. I did a lot of commercials and some television and some movies"
— Nicholas Mills
This isn't his first time teaching either. When asked how our school was different from his schools in the past, Mills told us it was "how free everybody is to do what they would like to do."
With two teachers-- Billy Dragoo and Annie Dragoo-- some may ask why we need another, but the answer is simple. Theatre director Billy Dragoo told us, "we wanted to hire a new teacher because we're trying to grow our department... more opportunities to do more plays, more roles for kids, more involvement."
That's what it really comes down to: the students.
"[Mills] has a very unique view," senior Henry Wheatley-Rutner said. "It's nice to have a third view." Mills has been giving lots of new ideas, and everyone is eager to see them implemented.
"Hopefully people will be more interested in theater and the department will grow larger and larger," Wheatley-Rutner said.
Mills will be doing more of what the Dragoos have been doing for years, but that's not all.
"I want to bring a film acting and film studies class to Austin High," Mills said. While Mr.Dragoo has won Austin High the title of state champion multiple times, he doesn't have any film experience.
The department is different for both the students and their directors, but that isn't a bad thing.
"It is different. It's changed the dynamic some. In a better way, I think,"  Dragoo said.