AGS Takes a Closer Look at Trash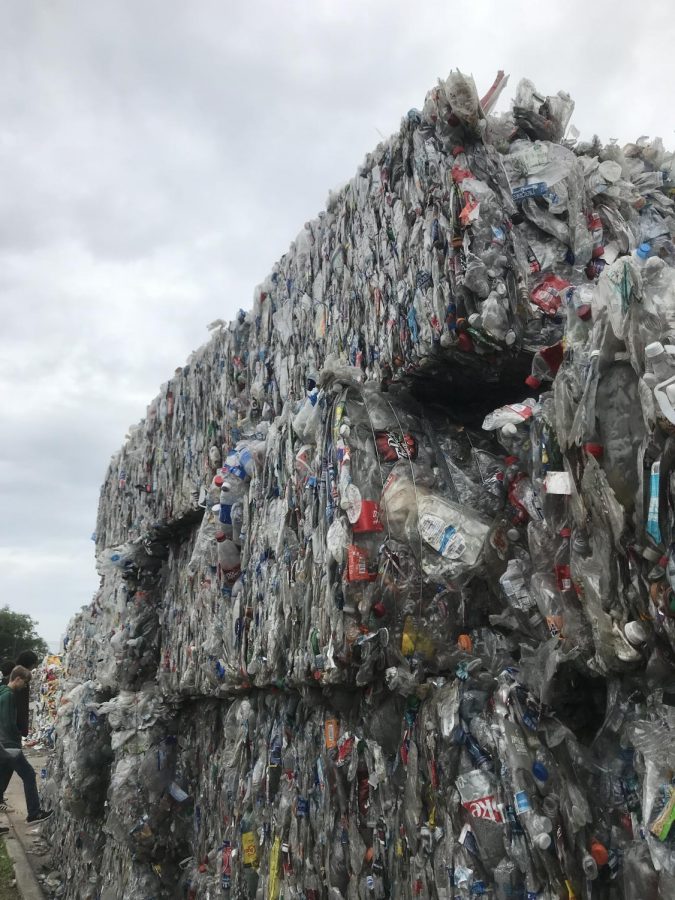 AGS sophomores visited the Cathedral of Junk and Balcones Recycling Center on Oct. 22, to kick off their fall unit based around waste management.
Teachers chose the recycling center and Cathedral of Junk to show how our community deals with waste management.
"It was such an amazing experience, to get a look inside at something most people don't get to see," sophomore Molly Bronner said
All of the sophomores traveled to the Balcones Recycling Center and the Cathedral of Junk to learn more about recycling and trash before starting their Fall Upcycle projects.
"I thought both the trash cathedral and the recycling center were both super fun and informative,"  sophomore Hatcher Stanford said.
The upcycle project is one of the many major projects that AGS students do over their time at Austin High. Students create an item that is made out of things that would be recycled or thrown away and research all about the item.
"The trip was a really introspective look at how the recycling business operates and all of the functions and moving operations that go on behind the scene," sophomore Carmen Capitani said.
AGS students went to the Cathedral of Junk because every year they ask students to create an upcycle project out of common trash items and make it into a piece of art or something that someone can use.
This November the projects will be presented at the end of the chemistry hallway. There will be an auction to AGS parents, teachers and students. The money raised will be put towards travel scholarships for students.
"Knowing how a recycling center can manage what comes in and out," Webster said, "and be able to turn around and sell it to other companies, allows us to see the economics and allows kids to see in person all the trash compacted is very powerful instead of just showing a powerpoint."