Winter Wonderbrains Helps Freshman with Finals
Hang on for a minute...we're trying to find some more stories you might like.
Studying for finals can be a nightmare for all students, but especially the freshmen who have never taken finals before. The purpose of Winter Wonderbrains is to help the freshmen study for finals and get extra points on their finals
"This is the highest stakes test or round of tests they have ever taken because it counts as an entire six weeks of work," freshman english teacher Ralph Miller said.
Link Crew and teachers are there helping the freshman if they have questions. Cookies and hot chocolate are also provided for the students who attend.
"I love that we can come together as a group and do things we might not [have done] had we stayed at home," freshman Brittney Rutledge said.
It gives the time and opportunity to get their work done with friends. It also brings about a new sense of accomplishment at being prepared.
"Here the normal behavior is sitting and getting work done instead of sitting at home and thinking that you are the only one stuck doing finals," Miller said. "This introduces them to a culture of studiousness."
However for others, Winter Wonderbrains just gets in the way of other activities they could be participating in, or the event doesn't provide the help they need in order to improve.
"I thought the teachers were going to come around and help or review with you with flashcards," Rutledge said. "But they are actually making us get out our final reviews, which I don't think is going to be very helpful to me because I could easily do that on my own."
Either way, the students who do attend feel that the points will give them the advantage they need to keep preparing early and not stressing over finals.
"It gives them a taste of what preparing for finals looks like," Miller said.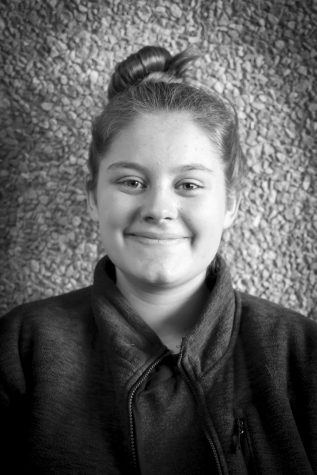 Angie Black, Editor In Chief
Hi, my name is Angie, and I am a third year writer for our lovely Maroon. I also play the viola in Chamber Orchestra. My passions are reading, laughing,...