Cheer Team Hosts Clinic at WAYA
Hang on for a minute...we're trying to find some more stories you might like.
The cheer team hosted the Austin High Cheer Clinic at WAYA on Nov. 5 to fundraise and give kids aged kindergarten through fifth grade an opportunity to learn what being a cheerleader is all about. The event was hosted by Champions Academy and Champions coaches were present at the event. Participants were taught tumbling, jumps, cheers, and chants, and had the opportunity to dance and stunt with the AHS cheerleaders. Participants were also invited to perform alongside the cheerleaders on the field before the Austin High football game on Nov. 9 at House Park.
"I was super excited to teach these kids to cheer because it's something that I'm passionate about and I enjoyed seeing them get excited to do it," cheer captain Juliana Sink said.
The clinic lasted for about three hours and participants and their parents had the opportunity to talk with current Austin High cheerleaders and coaches from Champions Academy. For kids interested in cheerleading, this was a great chance for them to get involved and ask questions. The participants were split up into groups, each containing two cheerleaders, and traveled to five different stations where they learned an Austin High cheer and dance they would later perform in front of their parents.
At the end of the clinic, a mock pep rally was held in the gym where the cheerleaders performed their pep rally routine and the participants performed their newly learned cheer and dance in front of their parents. Mr. Maroo attended and was available for photo ops along with the Austin High cheerleaders after the mock pep rally had ended.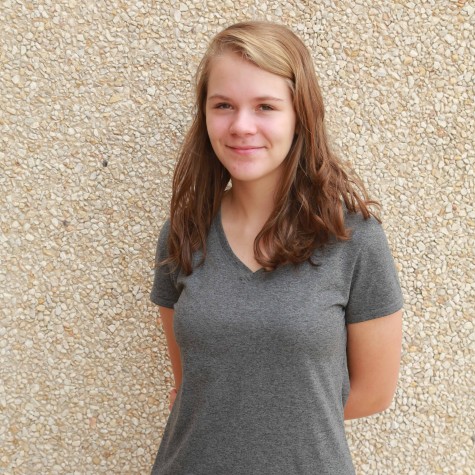 Lauren Ward, Staff Writer
My name is Lauren Ward. I am a sophomore and this is my first year as a member of the newspaper as a staff writer. I am involved in National Charity League...