Tigers Be Still Simple but Emotional
Hang on for a minute...we're trying to find some more stories you might like.
With only four cast members the pressure is on for the Red Dragons newest performance, Tigers Be Still. Although the play was a dress rehearsal actors were professional and outstanding.
The play features the 24-year-old art therapist and teacher Sherry, the 18-year-old teachers assistant Zack, the principal Mr. Moore, and Sherry's sister Grace. Its Sherry's journey through feeling more confident about herself, all while a tiger roamed around after escaping a nearby zoo.
The actors played their parts very well, especially since they are the only actors for the entire show. It's not a super emotional or dramatic play from the characters point of view, but rather a story about regaining confidence and figuring out life. Such topics that pop up throughout the play are depression and suicide, but there is no need to cry or even get upset. The actors do really well convey underlying emotion that isn't spoken about. Especially Chloe Larson or the character Sherry showed the perfect amount of emotion, really getting deep into her character. There were also many technical crew members who helped with moving different pieces for various scenes, switching lights and adding music. This all is very important since it not only cues the actors for certain lines but also supports the scenery of the play. The crew members moved all the different props very smoothly and quickly creating a very professional setting.
The set itself is a simple yet lovely design. It was clear that the set needed time since it was painted as a home and even included trim. This allows for the actors to interact with the environment without it getting in the way of the audience. The setup also allows for new props to easily be wheeled in for a change of scene.
The thing that makes the performance a delight is the interactions between the students and between the director Nicholas Mills. Mr. Mills can easily give the actors a suggestion and the actors follow orders the actors clearly enjoy doing what they are doing.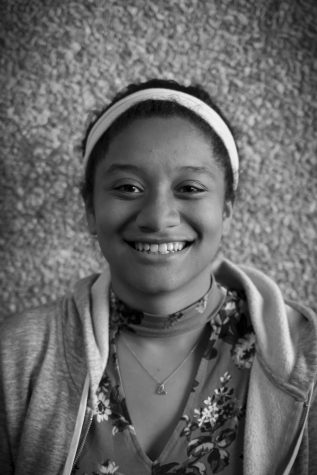 Tatiana Brown-Gomez, Editor In Chief
Hello, I'm Tatiana. I'm apart of the newspaper staff, the second year to be exact, and I love donuts with a passion so everyone might as well give me some.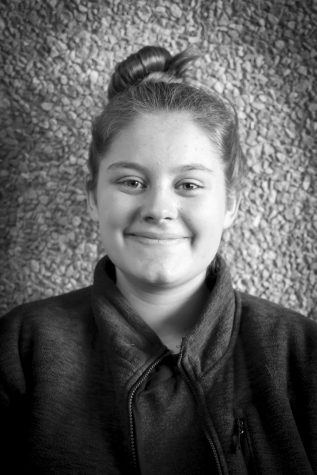 Angie Black, Editor In Chief
Hi, my name is Angie, and I am a third year writer for our lovely Maroon. I also play the viola in Chamber Orchestra. My passions are reading, laughing,...