Checklist Guides Seniors through College Apps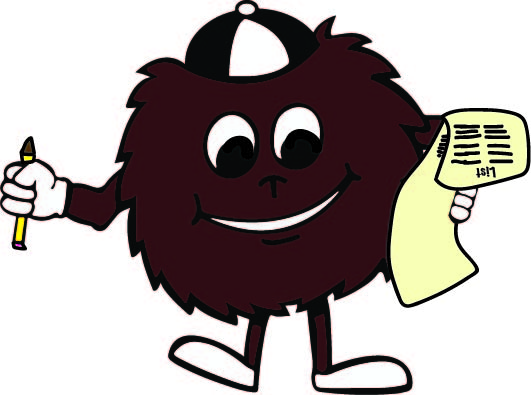 Hang on for a minute...we're trying to find some more stories you might like.
With college just around the corner, seniors are bombarded with lists of information and loads of responsibilities without much of an idea of how to get it all done. To help relieve pre-college stress, we've put together a senior checklist to guide students through the application process. We talked with College and Career Counselor Tara Miller, about how to get started and make those deadlines.
"So many times students are so overwhelmed with the process that they can't even take that first step forward. So getting one application in, logging on to either the Common App or ApplyTexas, and actually start working the application," Miller said. "Don't be afraid to start because that's what makes the whole thing stressful. Once you get one application in it's super efficient because you can just copy and paste then submit to all your other schools."
The stress from applying to colleges can be very overwhelming. Visiting college campuses and attending college visits in the College and Career Center can help with simplifying the application process and help your chances of getting into that particular school.
"If you have a short list of say 6 to 10 schools right now and you're trying to narrow it down make sure you come to those college visits and actually meet the rep. Not all schools but many schools look at demonstrated interest as part of the application," Miller said. "They want to know that you want to be there. So if you apply without ever having set foot on campus or have never met the college admissions rep or never asked a question that's not good in their eyes."
Once your list of colleges has been narrowed down, keep an eye out for application deadlines. It's good to get an early start because there is more to it than simply filling out the application. The essay, for example, is an opportunity to show colleges who you are and why they should accept you. This is vital in the application process so you need to make sure to give yourself plenty of time when working on it.
"I think the thing that takes the most amount of time at this point is the college essay. So that's an important thing because that's the one thing you have control over in its entirety," Miller said.
Getting an English teacher to look over your essay can be very beneficial, as well as asking parents for help, as they know you the best. The application is asking about you, so keeping your unique voice is key. When everything with the application seems complete, check over it multiple times to ensure it is indeed ready to go; the last thing college admissions officers want is an underwhelming application submitted simply to beat the crowd and turn it in early.
"Only submit an early application if everything is done, and done well. Don't submit an early application just to beat the frenzy of applying early. Our recommendation is try to get at least your application in by Halloween," Miller said.
Applying to college can be expensive, so if you are able to avoid the expenses that come with it, such as testing for the SAT or ACT and applications, you should take the opportunity to get waivers as it can save you quite a bit of money.
"If you are on free or reduced lunch make sure that you apply for the free reduced lunch program because we have fee waivers for the SAT and ACT, and by using that you get 4 application fee waivers as well. So you can apply to 8 colleges for free, you can take the tests 4 times for free, and that saves a thousand dollars really right there," Miller said. "If you are on free reduced lunch or you are not sure, even if you don't eat lunch in the cafeteria it doesn't matter, if you think you qualify come see us, fill out the form because that saves you a lot of time and money."
Keeping track and on top of everything college related during these down-to-the-wire times and making good use of the tools and information at your disposal, the application process is sure to be a success as long as you stay motivated and focused on the end goal. Make sure not to lose sight of important deadlines, each is different for every college, and keep calm.
"The short answer is get started now and start working on it. Don't let the scare or the fear cripple you from getting it done," Miller said.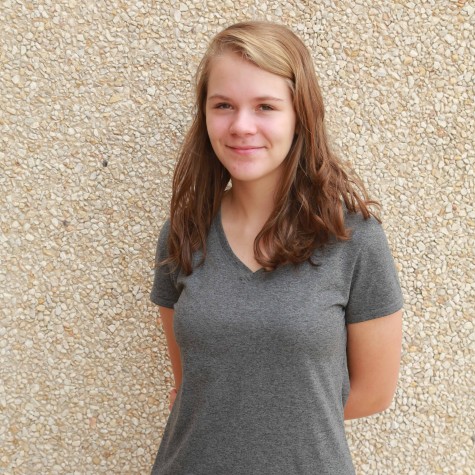 Lauren Ward, Staff Writer
My name is Lauren Ward. I am a sophomore and this is my first year as a member of the newspaper as a staff writer. I am involved in National Charity League...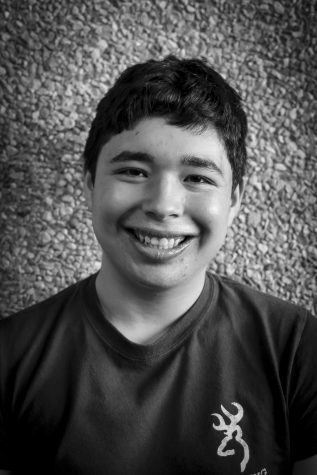 Auston Abrego, Creative Director
Hi, I'm Auston. This is my third year on staff, and I love all things design. I enjoy turning short trips into long chaotic adventures. I firmly believe...