iLab Now Available During Zero Hour
Hang on for a minute...we're trying to find some more stories you might like.
Different extra-curricular activities have whats known as a zero hour class. Zero hour classes start before the regular school day  to provide many new resources and opportunity for the students. The Innovation Lab has recently decided to open its doors to those who want to use that time to do class projects and passion projects.
"Zero hour iLab is going to be a huge benefit for those who are willing to use it to its full potential and push themselves above and beyond the normal curriculum. It brings about the opportunity for students to strive to learn more about their own projects and others," iLab Coordinator Isabelle Salazar said.
Students can then use this extra time to classwork and projects outside of class. These independent study projects allow students to delve deeper into topics they are passionate about.
"Zero hour iLab adds more time for students to complete their passion projects, which can help get them on track and help their projects move forward. Zero hour gives students time in the morning to attend a class that counts towards their GPA but does not affect their regular schedule in any way," sophomore Julia Heilrayne said.
This opportunity is only open to those who currently have permission to work in the iLab, but anyone wanting to join can talk to iLab Coordinator Isabelle Salazar for more information.
"In the next year, iLab will strive to include more students and get the returning students' passion projects up and running,"  Heilrayne said.
The iLab provides many resources for the students to use and now being open earlier gives further opportunity for students to discover what they love doing, so passion projects can be more refined and further studied than before.
"As a student, I will make sure that I am working in zero hour and getting my project done. I intend to take advantage of this opportunity and make my project better than I expected,"  Heilrayne said.
These creative study projects showcase who the student is and what they want to be so it is crucial for the student to have it as good as it can be. For the students the projects defines their own work effort as well.
"Since the creative study projects are important to both the students and Ms. Salazar this time can be used by the student build upon their earlier knowledge. They can also use this new time to talk with other students and collaborate on many different things." Heilrayne said.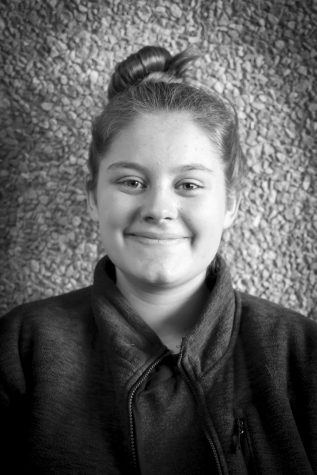 Angie Black, Staff Writer
Hi, my name is Angie, and I am a second year writer for our lovely Maroon. I also play the viola in Chamber Orchestra. My passions are reading, laughing,...