SRO recommends staying alert after jogger attacked on track
Hang on for a minute...we're trying to find some more stories you might like.
A woman jogging on the track was attacked around 5 a.m. on Aug. 22. She was able to fight off her attacker and get to her car where she called 911. The attacker was described as a white man in his early 40s with dirty, brown shoulder-length hair. He drove off in a blue or green sedan with white stripes on the passenger's side.
"I'm proud to say I communicated the incident to Mrs.Taylor, and she was very responsive with downtown [police]. She was able to very quickly make sure that all of our exterior lighting is serviceable and back in good repair, meaning all the bad bulbs got replaced," officer Chris Roddy said. "I'm very confident that we have a lot better illumination than we did back on the 22nd."
According to Roddy this instance should not be a cause of concern, but it should emphasize the need to be aware of our surroundings.
"One of the things I'd like to encourage students to do is get out of your phones – look up. Look to see what that sense of normalcy is, because things like this happen, and it is just your response and awareness that can help either prevent it or minimize the seriousness of it if it happens to you," Roddy said.
Roddy also reminds students to report suspicious behavior right away.
"I'm an advocate of reporting early. Let us, as the security folks, determine if it is nothing. I'd rather have the information reported," Roddy said. "If [students] will take note of their campus, and take a good snapshot of what's normal, then start asking themselves, 'Is what I am seeing, or what I'm hearing fall in that norm?' If it doesn't [fall into the norm] make a report. Kind of like see something, say something."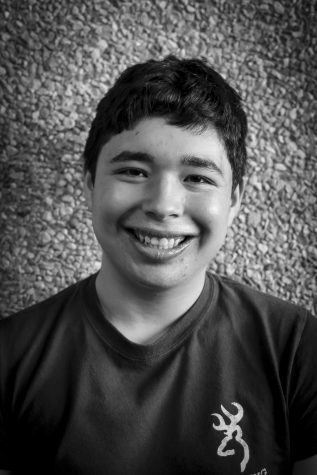 Auston Abrego, Creative Director
Hi, I'm Auston. This is my third year on staff, and I love all things design. I enjoy turning short trips into long chaotic adventures. I firmly believe...