Small Screen Magic
Hang on for a minute...we're trying to find some more stories you might like.
Philosophical rants, new perspectives, and some plain silly videos can be found in senior Caleb Short's multiple short films on YouTube. He has written and directed them himself this school year. Short's two videos on YouTube are titled "5 Ways to Cut a Banana" and "Wash." "Wash" started as a poem he wrote in his creative writing class. It's about the aftermath of a tragedy. He describes it as having a very "ominous feel." Short works and produces these videos through his own studio called, Darklight Creation.  He has been interested in film ever since he was a little kid.
"I have always known I have wanted to do something creative," said Short, "I really took interest in film when I was in my sophomore year. I drifted away from acting, and more toward film."
Short was prompted to make short films because of his love of storytelling.
"I was always into the world of storytelling, but as I grew older it developed into not wanting to be a piece of the story, but to tell it."
Short has many supporters who encourage him through his journey in film. One of these supporters is his girlfriend, sophomore Olivia Heinze.
"I encourage him by being there for him," said Heinze. "He's so talented, I just help him stay motivated and positive when he needs it. It's all really him though, he's extremely ambitious."
Short plans on working in the film industry in the future. He was recently accepted to his top choice college, Bard College. Bard is a liberal arts school in New York City with the "most philosophical student body."
Short wants to attend Bard for three years, and then go to Columbia for two years. If Bard is too expensive, he decided he will attend the University of Texas in-state. "I want to go to a film school, and major in philosophy with either creative writing or film as a minor." He plans to continue acting on the side while in college. "In an ideal world I could act, write, and do my own script," said Short, "I want to do more of an indie type film rather than the superficial films."
Short was cast in a indie feature film that will be submitted to the major film festivals like Sundance. They need to raise a grand total of $100,000 to film, so they have started a Kickstarter. He plays a character named "Steve," who he describes as a "neurotic high schooler who is a hopeless romantic." Steve finds himself in a therapy session with a bizarre group. The trailer has been released, and the movie is titled "Chasing Unicorns."
He recently released what he calls "a philosophical rant about how we are nothing more than glorified chimpanzees, nothing special." This short film is titled "i know what i'm doing." It's a cynical short discussing what it means to be a part of a society, and how none of the world around us makes any sense. He says people can watch for updates, and learn more about Darklight Creations on his instagram @darklight_creation.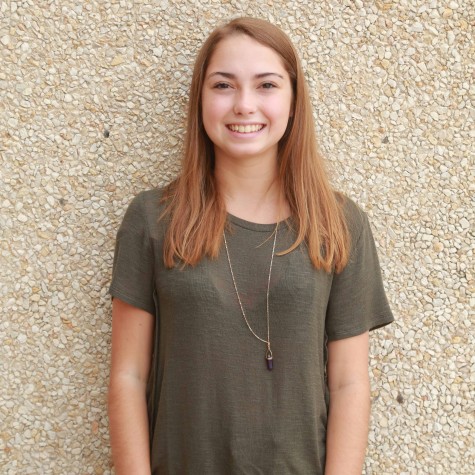 Kaylan Berry, Staff Writer
"I see straight through them like fish tanks with no fish in them," -Drake