Medical Missions
Junior on track to become a physician and researcher
Hang on for a minute...we're trying to find some more stories you might like.
A spreading upper-respiratory virus ravaged the halls around him. He stood surrounded by a crowd of forty-seven sick patients, crammed in a hallway as a cacophony of coughs, sneezes, and wheezes sounded. A stethoscope in one hand and a patient's pulse in the other, he worked to auscultate a man's lungs. It was just another day at the office.
As a participant in an intensive medical program, this summarizes three weeks of junior Kian Caplan's summer. The program is all part of Caplan's goal to become a professional physician. Mongolia quickly became the setting for this medical pursuit as it offered the aspiring physician clinical experience that was previously unattainable.
"Due to extensive restrictions here in the States, opportunities to get experience in the field are quite limited until medical school," Caplan said. "However, after doing research I found a few countries, one of which being Mongolia, that allows students to shadow physicians, scrub in for procedures, and even do hands-on work."
As part of the program, Caplan worked to provide medical outreach in the slums of Ulaanbaatar, his primary jobs being to take vitals and auscultate the heart and lungs of patients. The experience resulted in memorable experiences, both powerful and laughable.
"When we went, an upper-respiratory virus was spreading in the community and I ended up being crammed in a small hallway with 47 sick patients coughing, sneezing, wheezing, and vomiting," Caplan said. "At one point I was auscultating a man's lungs when a lady next to us vomited, which of course made him vomit… on me. I jerked back, only to end up slipping and then falling into the lady's vomit."
His time in Mongolia solidified Caplan's ambitions.
"Before going to Mongolia, I knew I wanted to be a physician," Caplan said. "After going to Mongolia, I knew it was the perfect career for me."
His desire to work in the medical field is nothing new for Caplan. He fell in love with the field early on.
"Around when I was six years old, my dad bought me my first human anatomy and physiology textbook," Caplan said. "The more I read it, the more fascinated I became with the alluring complexity and interconnectedness of the human body."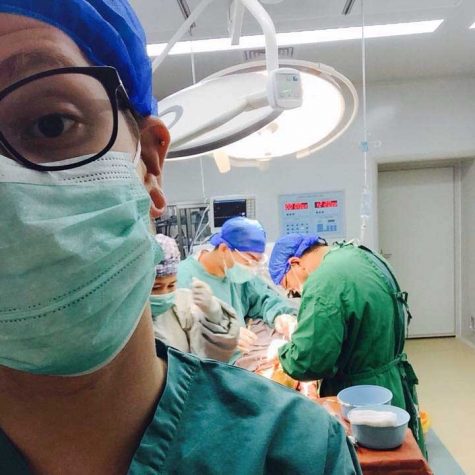 This interest in the human body continued to advance as the years went on.
"From there on out, I sought to understand the various systems, their components, and the numerous malfunctions that can occur – eventually instilling my passion to be a physician," Caplan said.
Caplan continues to find himself drawn to the evolving nature of the medical field.
"Medical science interests me because it is ever-growing, offering me a plethora of new knowledge throughout my career and because the process of diagnosing and treating medical conditions is in itself a riveting puzzle and I love puzzles," Caplan said.
Caplan has a multitude of professional aspirations.
"Currently, I'm hoping to attend Johns Hopkins University and double major in cellular/molecular neuroscience and chemistry," Caplan said. "After that, my goal is to attend medical school to get my M.D. or dual enroll in a M.D. or Ph.D. program so I can be a practicing physician and do neuroscientific research."
With various professional interests, Caplan's aims for life beyond the classroom remain ambivalent.
"Currently, I would like to go into emergency medicine, neurology, or psychiatry, although that could change in the future," Caplan said. "Ultimately, I'd like to work in a research hospital so that I can be a practicing physician and conduct my own research."
While looking forward, Caplan also looks back as he makes plans to revisit the place where it all made sense.

"This summer I'm going back to Ulaanbaatar for about a month without a program," Caplan said. "I'll be with the medical students I met from my trip last summer and doing more rigorous and hands-on work in the hospitals and volunteer work in the orphanages and community centers for medical outreach."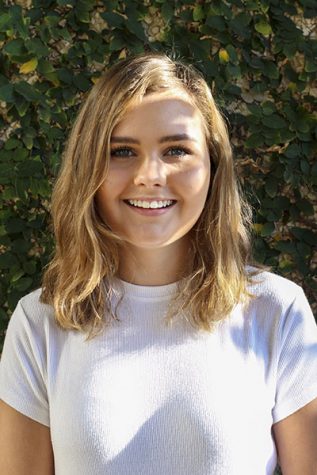 Alexandra Currie-Buckner, Editor in Chief
Hi, I'm Alexandra. This is my fourth year on staff. I'm a major Harry Potter fanatic, I drink way too much tea, and I'm essentially obsessed with...